Contemporary Craft
Mindful: Exploring Mental Health Through Art
​
Exhibit designed by:
Janet McCall, Contemporary Craft, jmccall@contemporarycraft.org
Kate Lydon, Contemporary Craft, klydon@contemporarycraft.org
​
Display period: 2015-2018 (multiple locations)
Impact Upon Exhibition Trend:
Until 2015/16, exhibitions and museums about mental health focused almost exclusively on the historic treatment of mental illness. Using art and its open-ended interpretation as a springboard, Mindful plays a critical role in liberating exhibit-based conversations and dialogue about mental health and mental illness. Contemporary Craft's work is also groundbreaking in terms of their development of a strategy to travel an exhibition about mental health and transfer know-how from one venue to the next. This exhibition ultimately traveled to several states in the Northeast and Mid-Atlantic.
​
​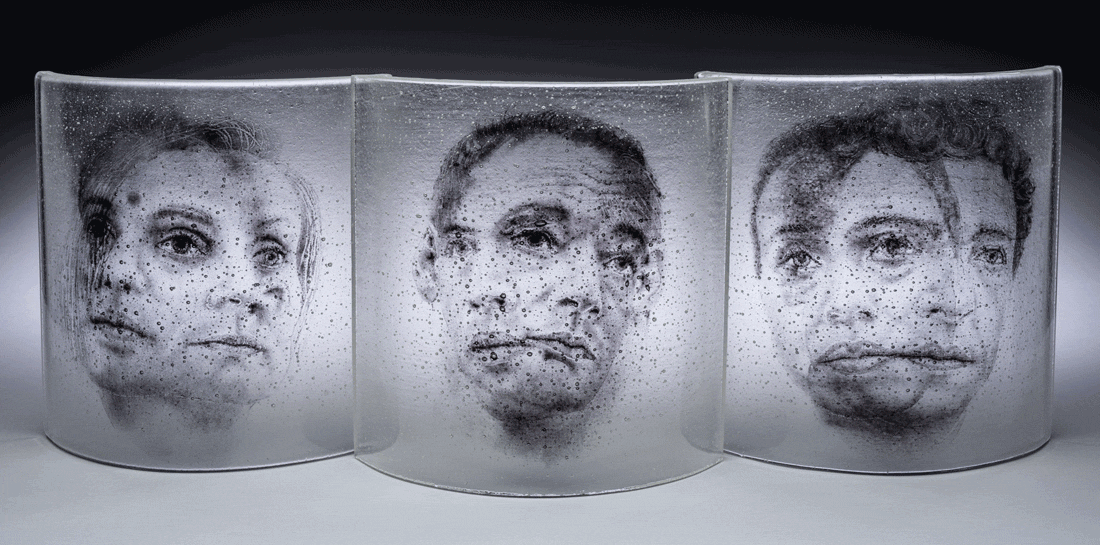 Michael Janis, Echoes, 2015, Kilnformed glass, glass powder imagery 10" x 30" x 4" Photo: Anything Photographic.